TIME OUT DRUM THERAPY works with residents with a range of needs in a number of residential care homes in North and North East Lincolnshire and East Yorkshire, including those homes with specific learning and physical disabilities and conditions, including Alzheimer's, Parkinson's and dementia.
WE WORK WITH and provide activities to residents who:
have problems with emotional distress, including anxiety, depression and low self-esteem
have behaviours which are disruptive and impact upon others, including anger
have problems communicating and making themselves understood
have physical or learning disabilities which are restrictive
have behaviours which are considered inappropriate
may need more help and support to address these issues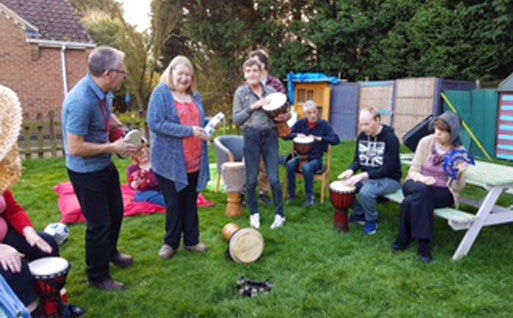 WHEN WORKING WITH RESIDENTS we are mindful that we are a guest in their home. We respect their dignity and a right to choose whether or not they want to take part in sessions and whether or not they wish to play an instrument – djembe or percussion.
We work in group settings unless asked specifically to work with individuals. Residents are invited to join sessions, with or without an instrument; some will sing, some will clap, some will dance. Drums are played either on their own or as an accompaniment to popular songs, chosen by members of the group.
Music is a powerful tool and residents sometimes find an emotional release during sessions.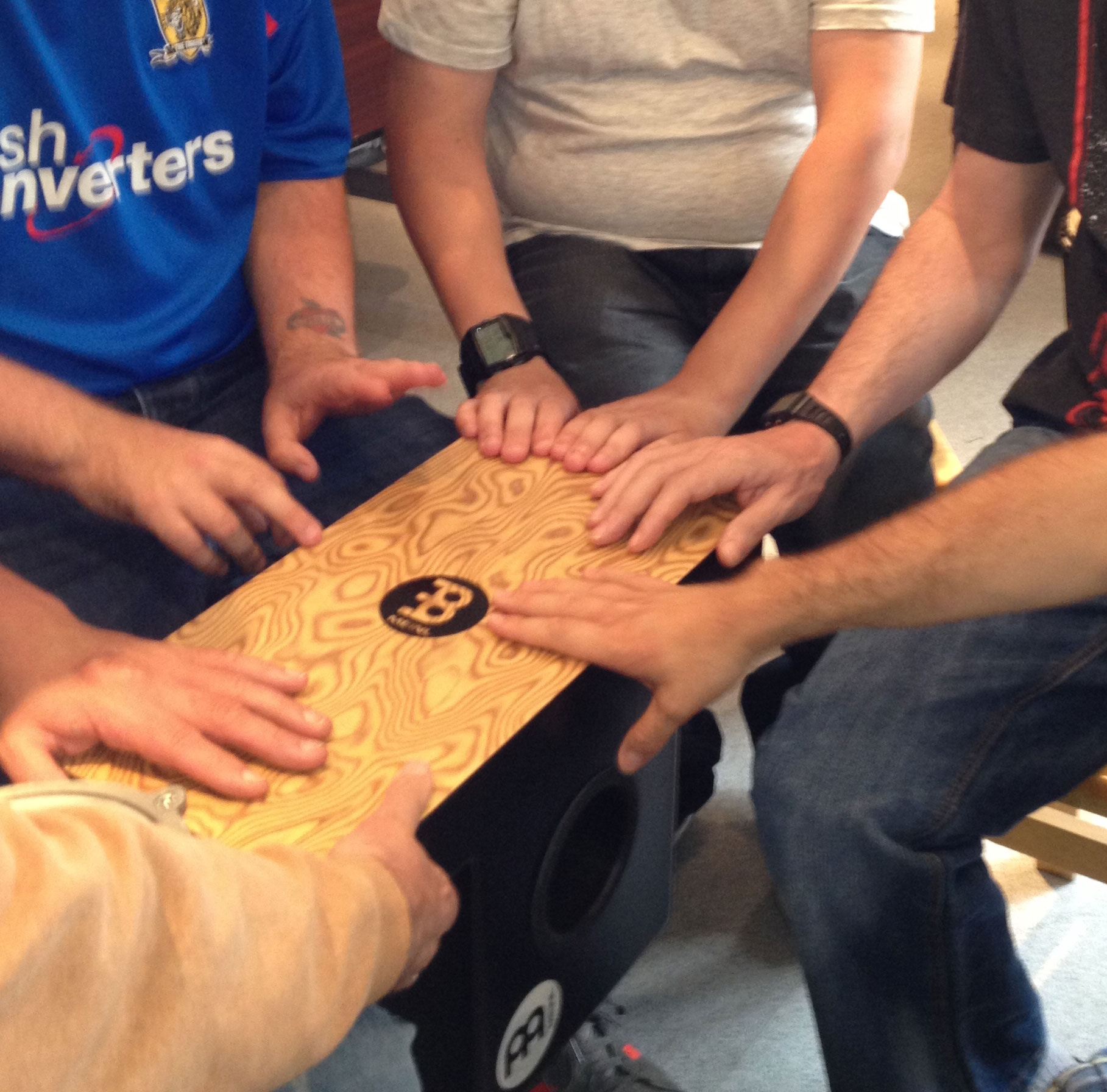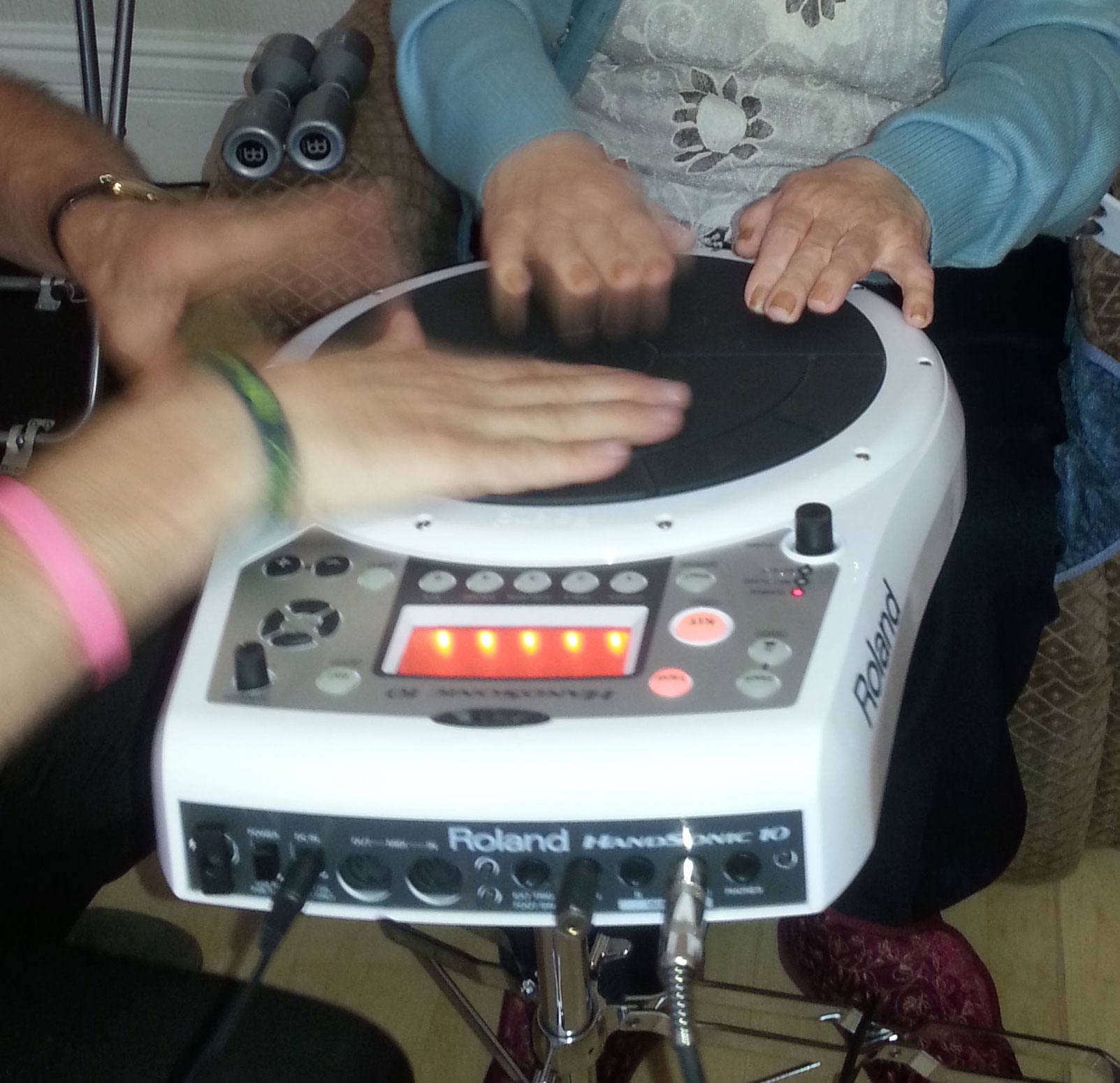 THROUGH THE WORK of Time Out Drum Therapy, improvements have been reported in the behaviour, health and well being of residents. Some benefits include the following:
Emotional and creative expression
Emotional release
Group and community awareness and communication
Stress release and relaxation
Increased self-esteem and self-confidence
Increased stimulation and energy
Increased interaction between residents
"The worker brings music and movement to their lives (the residents) and is very passionate about what he does. A unique service!" Welholme Road Care Home, Grimsby
"There is good interaction with and between residents, and it is a valued form of sensory activity". Lowfield House Nursing Home, Kirton-in-Lindsey
Work with a quadriplegic young person over a period of 18 months of weekly sessions…
The young person is responsive and appears to interact well with it and he becomes very alert and appears happy during the drumming sessions.
The worker is very interactive with the young person. Very reliable. He is very responsive and adaptable to the mood of the young person and plays appropriate music in response.